IP7100 Electric Lifting Column
● Max Thrust: 2,500 N;
● Max Speed: 14.0 mm/s;
● Stroke Length: 50-600 mm
Extremely powerful lift able to create reliable movement even in very harsh environments.
Comes with TAIXI integrated controller (IC) and it is suitable for various indoor and outdoor environments.
Descrição do Produto
Introduction
This product is an electric lifting column with aluminium alloy shell. It is safe, heavy, rust-free, fadeless, environmentally friendly and durable. Customized itinerary, more stretching space, built-in limit switch. Ultra low noise. Fine workmanship, easy installation, durable. Intelligent anti-clip function, safe and worry-free.
Product features
● Aluminum alloy shell, impact resistance, durable
● Low noise
● large expansion range
● Built-in limit switch
● Wide range of applications
Technical Parameters
Voltage
24V
No-load Speed(mm/s)
5
8
10
14
Load Capacity(N)
2500
2000
1500
1200
Initial Height(mm)
L =S+170, S ≥ 50
Operating Temperature
0℃ ~+40℃
Limit Switches
Built-in
Operating Frequency
10% max 2min.continuous use
Color
Silver White
Panels
Powder Coating
Stroke Length(mm)
50mm-600mm
Outline Dimension Drawing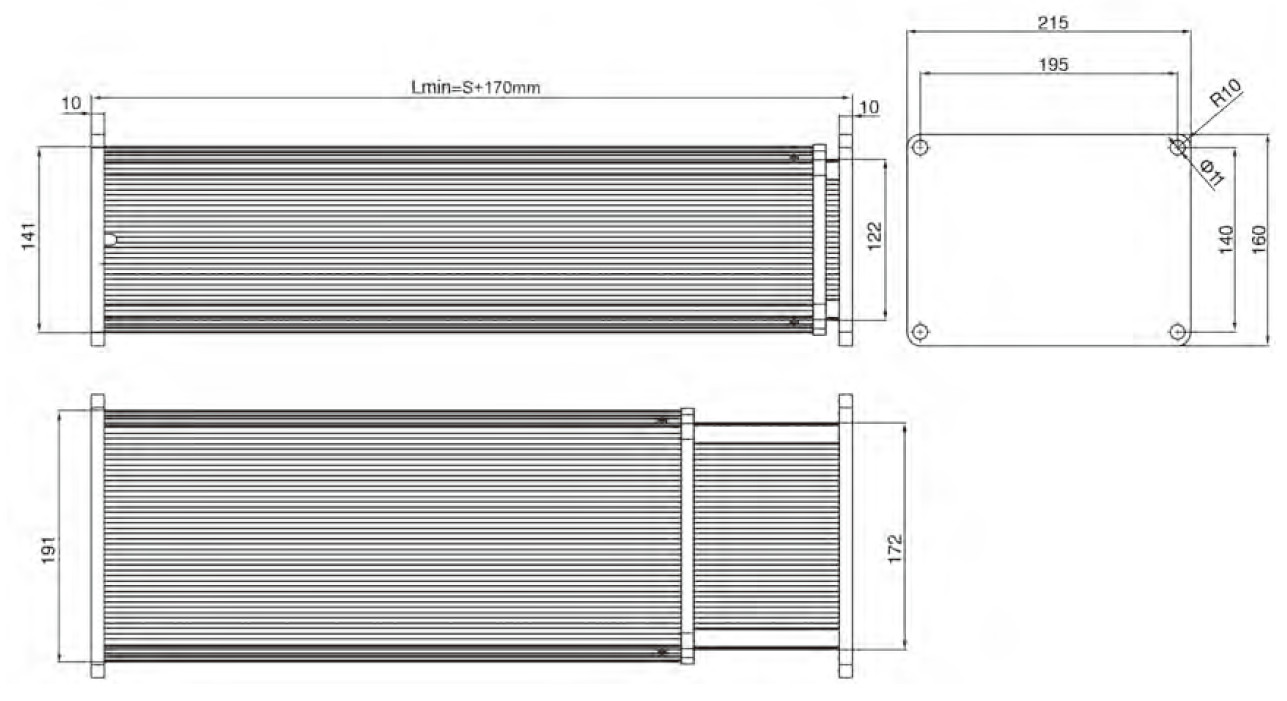 Detalhe
Soluções relacionadas